Dear Dabin,


Sometimes the fantasy is better than the real thing.
Let me live vicariously through you.
Put on the necklace, and take a picture of yourself wearing it.

I have been waiting for this moment to experience this beautiful piece.

When I saw this piece at first sight I had to make this video at a time when the sun was shining.
The sunlight falls through the window onto the piece and the reflection makes an abstract shape on the wall with the different colors making this piece become more alive.

I'm here between these white walls of a charming space not close to my home, enjoying the warm, colourful and playful experience.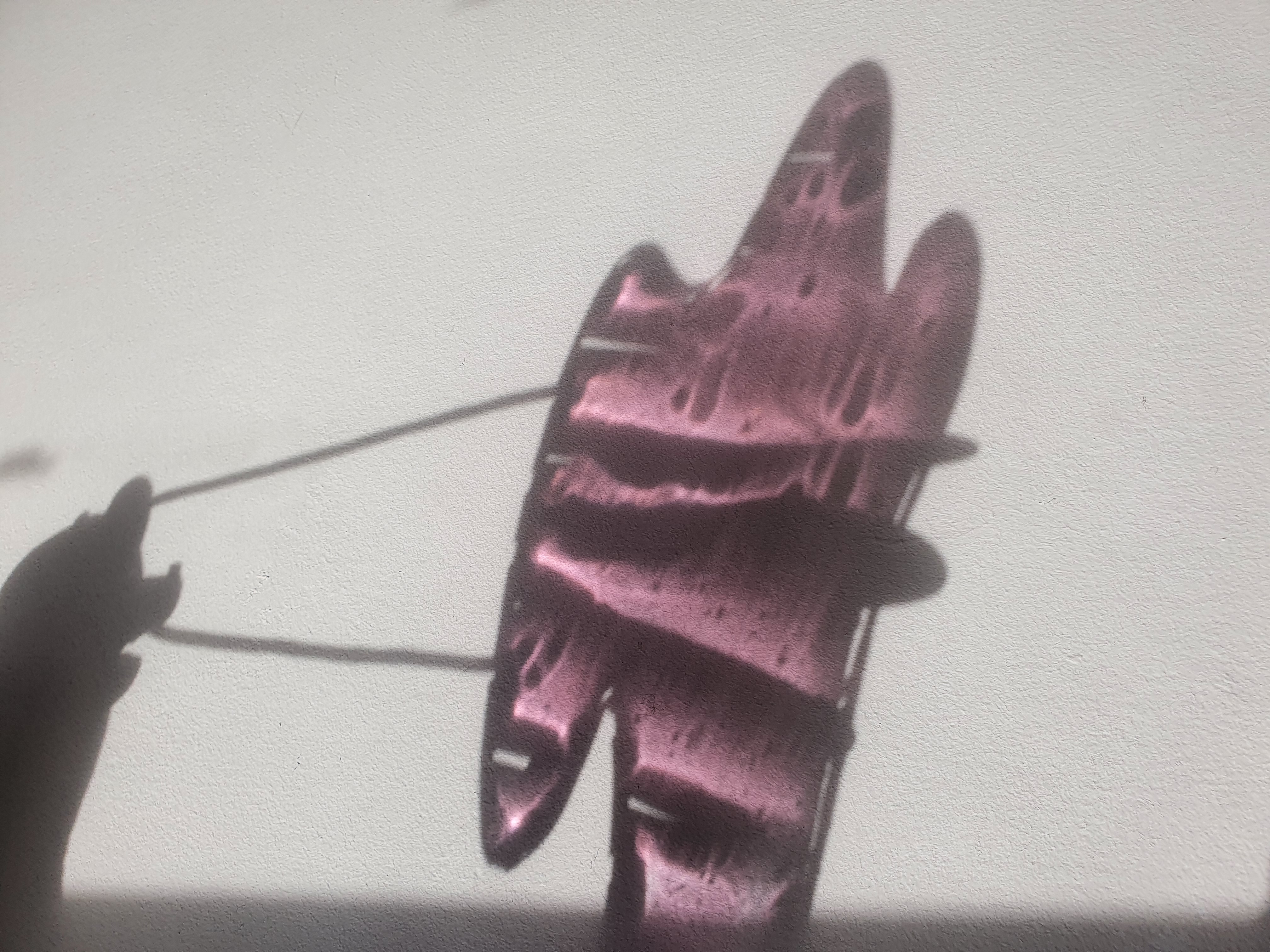 Go somewhere that you find beautiful.

Are you there?

Take a picture through the necklace, through the transparent openings.

Record what you see, hear, and feel.

It's quiet, I'm not talking.

Listening to the sound of other people makes me think. Meanwhile I'm enjoying the warmth of the late autumn sun as it seeps through the trees. It seems as if the streets I'm walking are spared of the daily troubles and commotion.



Describe your surroundings,
but make them sound more beautiful than they actually are.

When I look out of the window on a Sunday, I hear the chimes of the church bell. The sound echoes through the neighbourhood. I see the backside of houses are much different from the front side and the gardens are so beautifully maintained.

It feels like I'm in an oasis of peace and mediation.
Idealize what you see.
Describe the colors, and the sublime beauty.


The view from the window of my atelier is remarkable. I see all these beautiful roofs full of decorations. I feel like I'm going through the history of this area. The streets are empty and the rain makes me feel happy to be safely inside.

The sound of the rain, falling on top of these roofs is such a healing thing to listen to while working.

Make me long to be there.
I'm walking through a beautiful long street aged by amazing historical and huge monumental buildings.

This is the most precious treasure of my city!

The fantasy is better than the real thing.


Sincerely,

Leslie
SELF-MEDICATED: ANTWERP BE, OKLAHOMA CITY USA, PHILADELPHIA USA + SAN DIEGO USA