Self-Medicated is a collaborative exhibition between Valerie James, Dabin Lee, Leslie Shershow, and Kelly Temple. Their disparate work explores how jewelry serves to modify, heal, and enhance the body and mind. In this exhibition, the artists explore acts of making and wearing through a series of exchanges focused on experiencing the transformative power of jewelry. Considering themes of intention and engagement, each artist analyzes and documents the interaction between jewelry and its wearers. The result is an examination of purpose and process in making and experiencing jewelry. Self-Medicated acknowledges adornment as a quick-fix approach to empower the wearer in adopting the artist's ambitious objectives.
KELLY TEMPLE
Kelly Temple's work questions our various levels of comfort with medical interventions from non-elective to elective procedures; focusing on interactions between the living and nonliving; the human and machine. Surface is an access point, initiating dialogue about before and after corporeal intervention. Through growth, manipulation, and mimicry, the production of artificial leather allows her access to past moments of the failed, repaired, and supplemented body. Her methods of making are steeped in self-reflection as a means of coping and acceptance; to revisit provides time, reevaluation, and desensitization.
︎ See more from Kelly
LESLIE SHERSHOW
Leslie Shershow celebrates kitsch with the awareness that its sentimental nature will not sustain happiness. She finds solace in the artificial, pre-digested, imagineered, and ornate; all conditions whose only objective is to be an unapologetic distractor and a bearer of joy. Kitsch experiences such as floating in a lazy river, is a delightful path of least resistance; a sentimental self-help quick-fix to briefly turn one's mood around. In these constructed worlds one can be mesmerized by beautiful things without thought or wonder. The empty joy they bring is predictable and comfortable - something that many of us long for these days. Don't think, just float into the insatiable void.
︎ See more from Leslie
VALERIE JAMES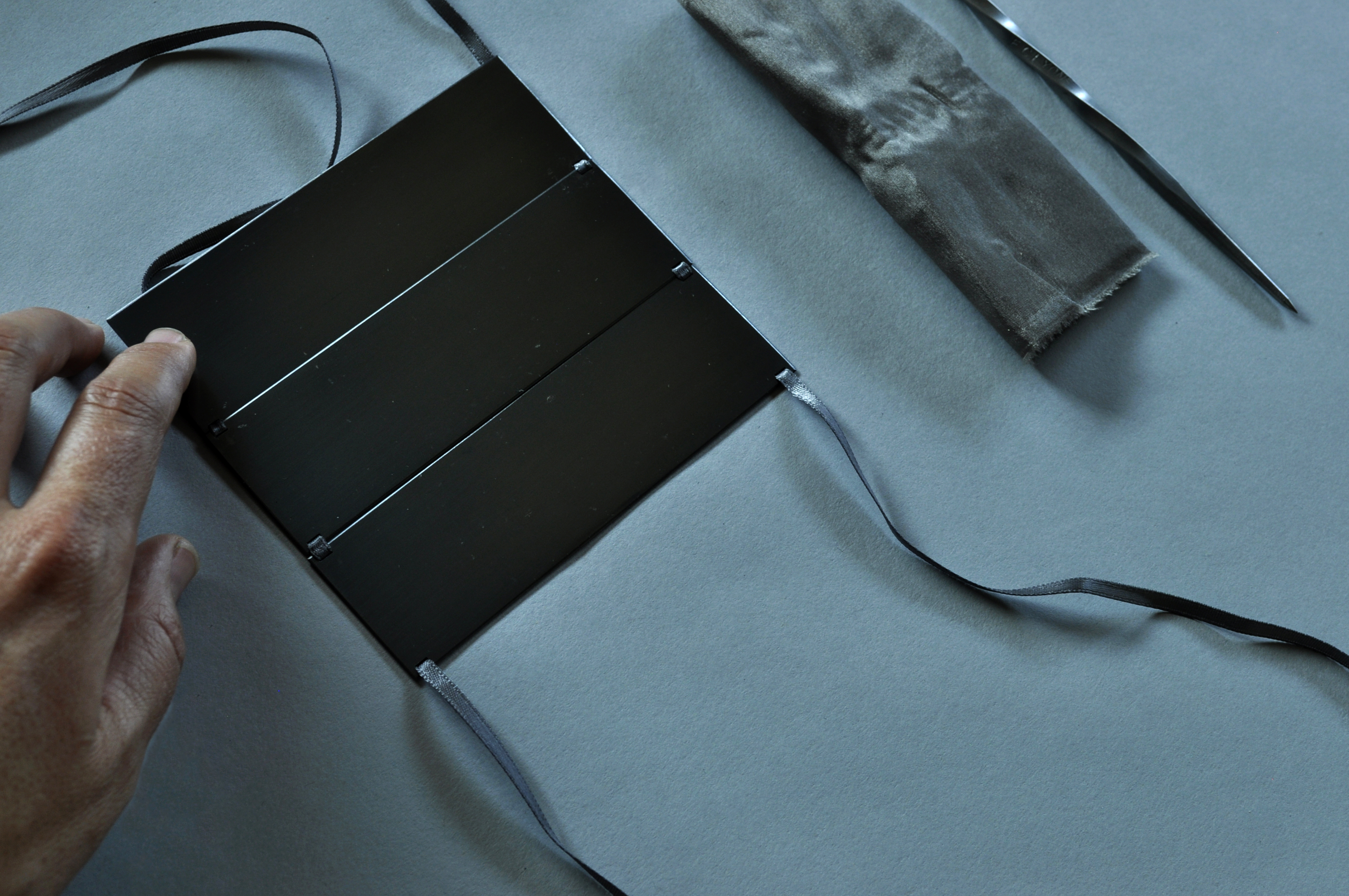 Through the meditative act of walking, Valerie James expands the boundaries of her studio and entices the viewer or wearer to engage in the same kind of thought. Referencing the formal qualities of maps and perspective frames, each piece points to a place outside itself through plein-air engravings that grow automatically across each surface. The work physically moves in and out of the studio, highlighting the mobility of jewelry, the agency it carries, and the transformative power acquired through the rituals of making.
︎ See more from Valerie
DABIN LEE
Dabin Lee works around social issues which she believes need to be considered more these days. Her bright, humorous and colorful pieces are based on her contemplative drawings that portray her everyday reality. In every piece a message is given to the viewer or participant by showing a story behind the work. A kind of 'double entendre' which makes people realize and think about their own perception and opinion on the subject. Lee uses a technique called 'tufting'. Fine, colorful metal wires which are processed in a manner similar to carpet knotting, creating a structure similar to fur. At first glance, the jewellery pieces seem colorful and cheerful, but if you take a closer look and touch the cold metal, you are reminded that the reality looks very different.
︎ See more from Dabin
SELF-MEDICATED: ANTWERP BE, OKLAHOMA CITY USA, PHILADELPHIA USA + SAN DIEGO USA